Без категории - Packing Industry – celduc's solutions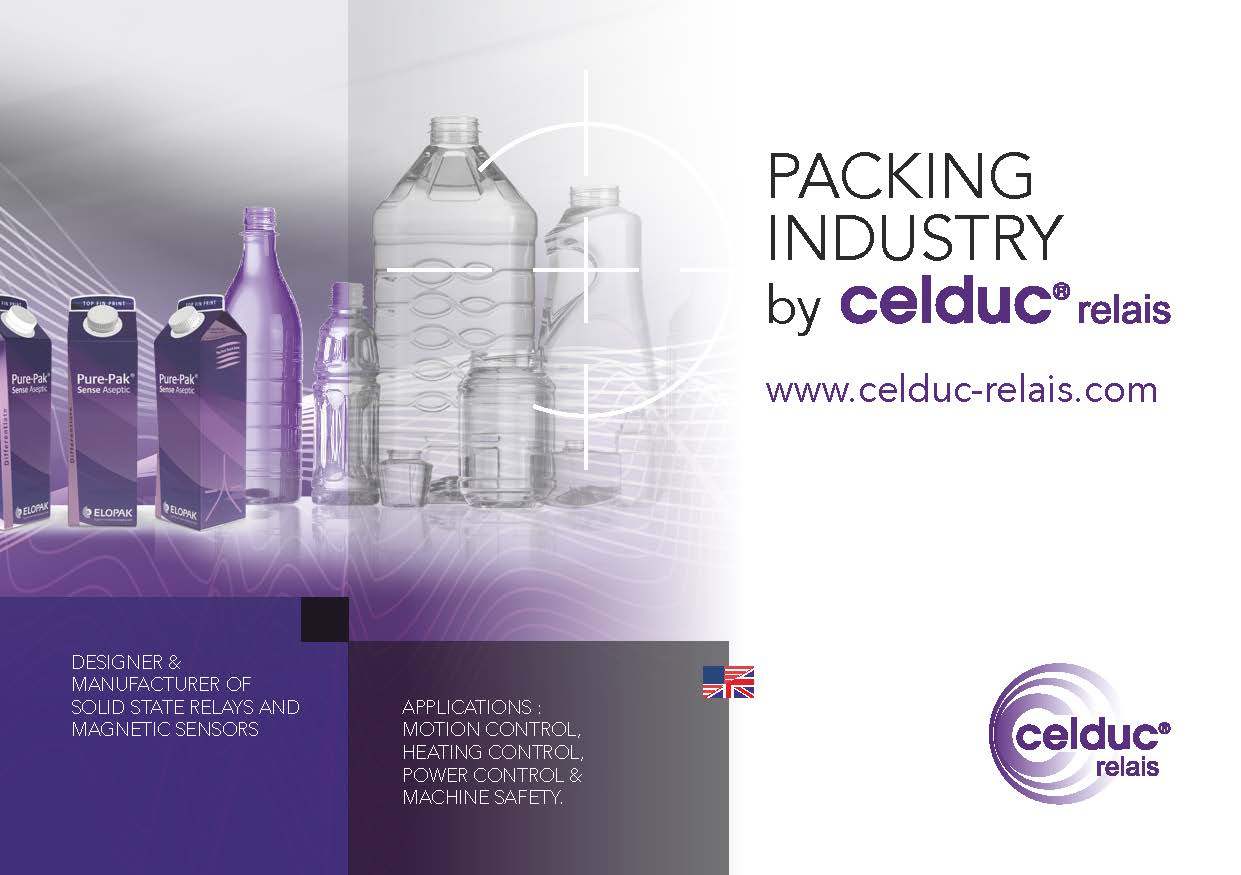 Manufacturers in all industries such as food & beverage, pharmaceutical, cosmetics, chemicals, … wish to optimize their packaging processes for improving efficiency and reducing costs.
These goals are achievable through the implementation of packaging systems that are innovative, fast and reliable.
Packaging industry is known for its advanced technology, due to the high level of automation of packaging lines. In every case, each component has to meet very strict requirements specific to each industry.
celduc's Solid State Relays and Contactors meet these requirements and you can rely on our solutions.
To download our NEW brochure – click here