About celduc® relais
50 years of experience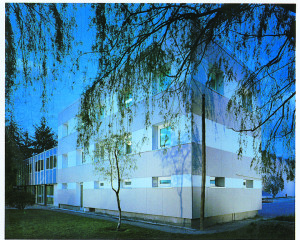 celduc® group specializes in electrical engineering and electronics. With many years of experience, celduc® is fully focused on serving its market and customers all over the world. The company was founded in 1964 by Michel Guichard. Today it is split into two separate companies, celduc® transfo & celduc® relais, to channel and focus its expertise into two distinct market sectors.
Set up near Saint-Etienne, the celduc® group has played a great part in rising in prosperity of the Rhône-Alpes area and is the only French company producing and selling solid state relays.
Today celduc® group has:
200 employees
Two production centers totaling 10 000 square meters
A worldwide presence
A well-known specialist
celduc® relais is now structured into three strategic business units and has pursued innovations, thanks to its R&D and marketing teams. These teams enable celduc® to be recognised as a well-known specialist in Solid States Relays, magnetic proximity sensors and Reed relais & switches.
celduc® relais constant product development and commitment to work with customers to develop bespoke solutions increases our production capacity by around 10 to 15 % per year.
From design to manufacturing
celduc® relais controls the complete chain : design, development, production, testing and marketing.
celduc® relais manufactures the most comprehensive range of Solid State Relays but has also developed its own production equipment to ensure the most efficient manufacturing methods. Thanks to this high-capacity and unique tooling, celduc® products can be found all over the world and have been recognized by the most renowned industrial companies.
High quality products
Quality is of paramount importance and maintained at all times, aided by our own specially developed in house testing equipment.
celduc® relais Solid State Relays and magnetic sensors are manufactured in accordance with the major international standards (UL, CSA, EN, VDE, CE, ATEX, …)…