Standards
The solid-state relays and contactors made by celduc® are manufactured in compliance with major international standards:

IEC/EN60947-4-2 for motor control
IEC/EN60947-4-3 for other loads
IEC/EN 60950 – VDE0805
IEC60335-1 – VDE0700-1
IEC 62314
American and Canadian (UL, cUL, CSA)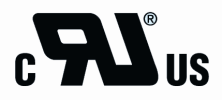 To have access to our UL listed products, consult Product iQ which is the database for accessing UL Certification information (you need to create a free account).

From the 1st of April 2015 our power Solid State Relays have passed with success the 100kA UL SCCR test SCCR > 5KA with reference to UL508 sup SB standard.

Some of our products fulfil  the requirements for KOSHA (S-MARK). Contact us for more information.

Our Solid State Relays fulfil  the requirements for EAC (For Customs Union : Russia, Kazakhstan, Belarus).

Some of our products fulfil the requirements according to EN 60601-1 (VDE 0750) for medical applications. Contact us for more information.

All of our relays okpac® SO (as well as SC relays), celpac® 2G SU/ SA (including the current sense module ESUC) but also the 2-phase SOB and 3-phase SGT comply with the European standard EN61373 for railways : shocks and vibrations tests on relay.
Regarding the standards about Fire behavior and fumes NF F16-101, NF F16-102 and EN 45545 calling for the EN 60695-2-10/11/12 (Glow Wire tests (GWFI – GWIT), blue and black plastic covers and encapsulating resin of SO and SU/SA relays are classified (for more detailed information – please contact us).

The manufacturing process of our relays complies with the ISO9001 requirements version 2015. We incorporate highly reliable components with a very high electromagnetic interference level which give to our products the highest life-time one can find one the market. For our ISO9001 certificate.

ATEX Sensors:
For the past few years, celduc® relais has acquired and improved expertise in ATEX products, in particular sensors and relays for these specific applications.
celduc® relais is notified as manufacturer of ATEX products : INERIS 04ATEXQ406 and offers a wide range of ATEX sensors.